With such relief I boarded the train from Milan to Belgirate. That morning, as we struggled to complete all of the mundane steps to apply for a new passport for Alberto, I was feeling claustrophobic, overwhelmed, disappointed, and frustrated. After bearing a few days of incessantly being the odd man out, and failing to find Milan inspiring, I needed a change of scene badly. A small town on a huge lake bordered by mountains sounded blissful.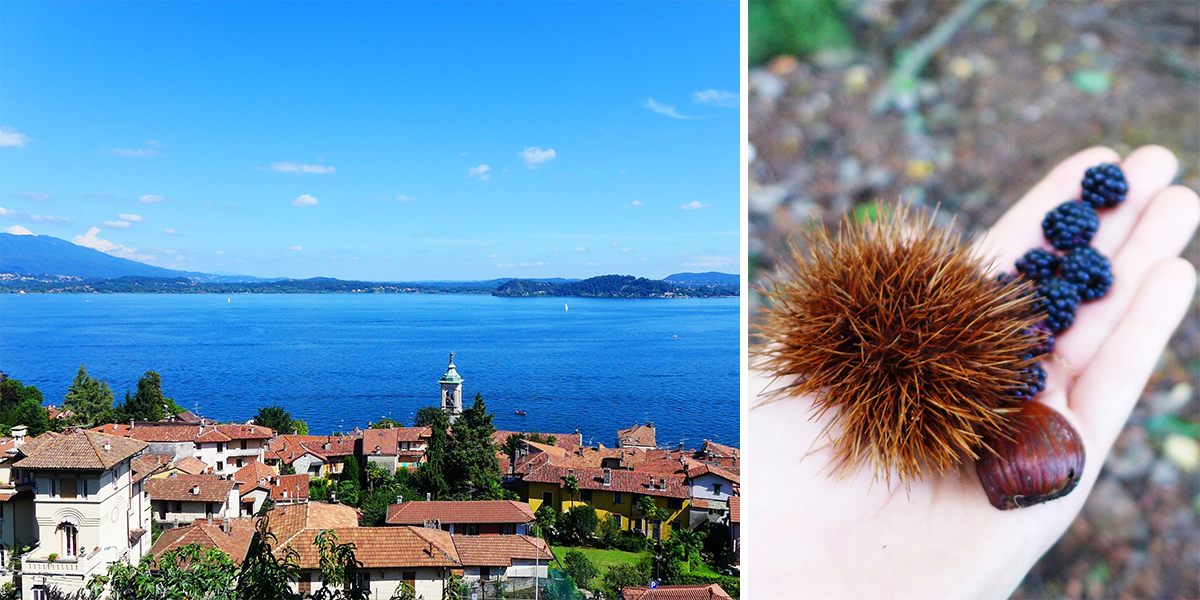 Alberto's parents own a lovely little place in a small, often overlooked town on Lago Maggiore. Belgirate is quite close to Stresa, the incredibly touristy mainstay of the western shore, but happily doesn't attract the same amount of visitors. It is sleepy, quiet, full of wandering paths with moss-grown walls, and I absolutely loved it. We jumped in the lake (when weather permitted), went on a hike gathering wild blackberries (and that spiky thing is a chestnut! There will be tons of them in Autumn), found any excuse to eat gelato, and spent a lot of time with family.
Our first morning in Belgirate, the whole family burst into our room to wake us up. Imagine, you're sleeping in bed (bra-less) snuggled with your boyfriend, and suddenly there are all these people you don't know in your room?! Hahaha, I was very surprised to discover such quintessential Italian family behavior interrupting my dreams– a little dismayed in the moment, but it's a funny memory now.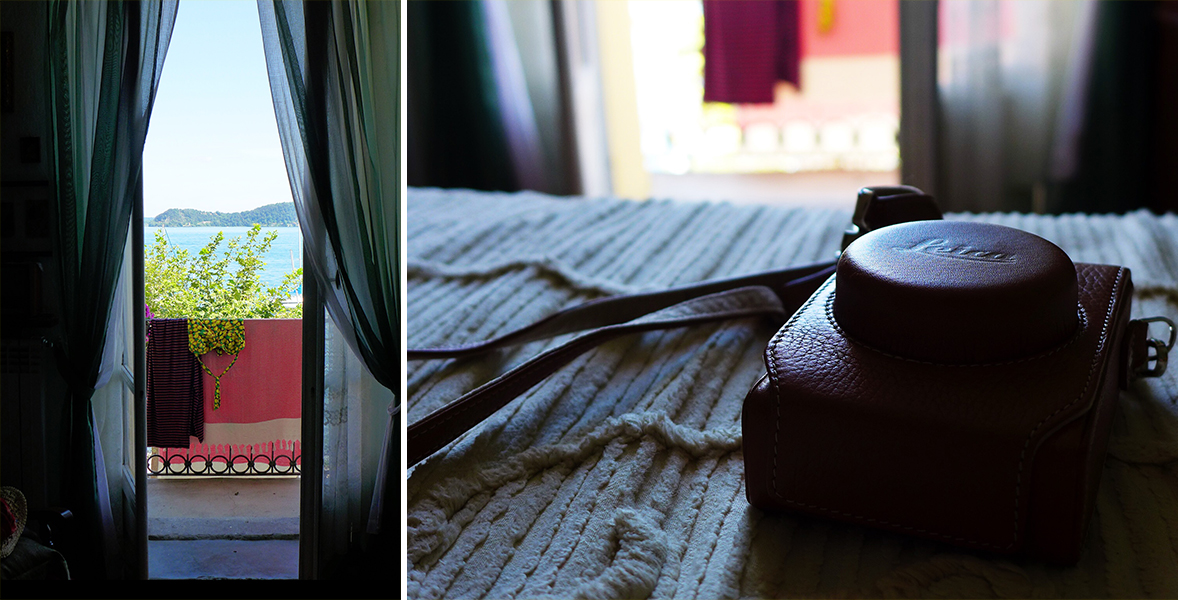 Another funny note about Italian culture: almost without fail, when Alberto introduced me to a woman of his acquaintance (they were usually older), she would turn to him (understanding that I didn't speak Italian), and pronounce me a 'bella ragazza', 'beautiful girl'. Of course it's flattering, but I couldn't believe that it was the response for almost every Italian woman. Like 'good job, Alberto, you have a pretty woman'. Or maybe Italians just give a lot more compliments on physical beauty to each other?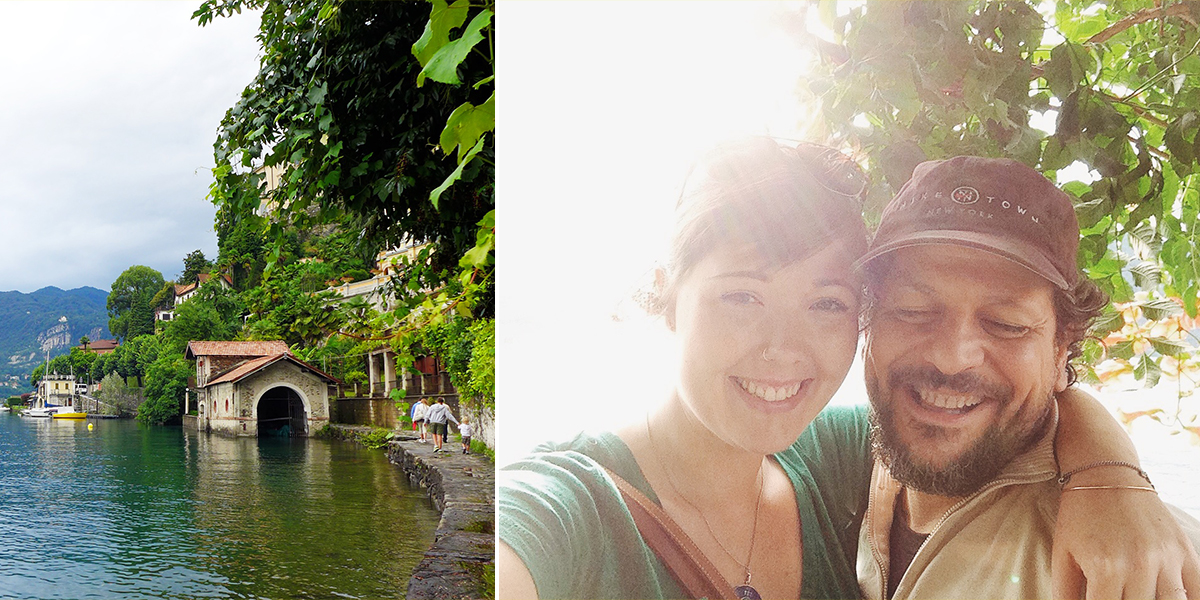 I especially loved getting in the car and riding up into the mountains. They're really just foothills to the Alps at that point, but it was my first taste of them and I was in heaven. Again, the weather wasn't exactly cooperative, and clouds made it a little tricky to see the vista stretching into Switzerland, but I was so happy to be there anyway, winding my way through all the little mountain towns. We stopped at another lake, Lago d'Orta, to walk into a car-less, incredibly lovely, very old town, Orta San Giulio. The island across the water was, according to legend, the last home of dragons. (Apparently northern Italy has a thing for dragons).
The weather in northern Italy this summer was extraordinarily bad. In fact, just about anyone you talked to couldn't help but bring it up. Mumbling "brutto tempo" under you breath became a family joke, as all of the things you want to do in the lake and mountains in summertime depend on good weather. I just kept telling myself I would be back when I found myself getting frustrated.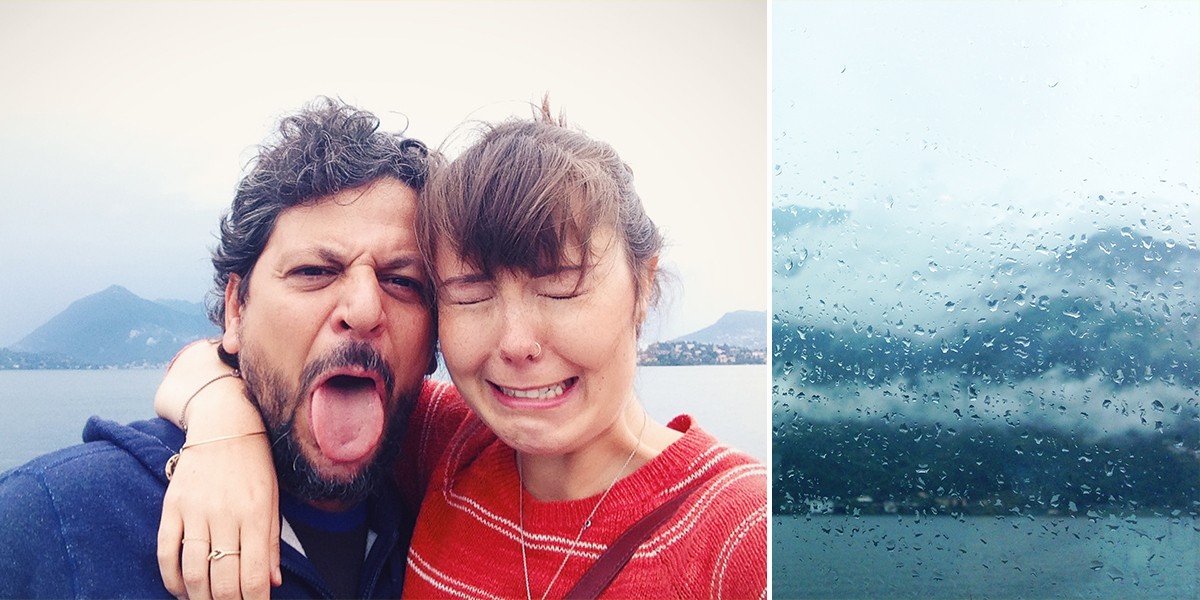 On the rainiest day (of course) we got on a ferry to take us up Lago Maggiore to Switzerland (I thought being in a Swiss town would feel instantly cozy, but I was wrong, this town was pretty charmless). We were pretty heartbroken knowing that there were some majestic views to be seen up the lake that were shrouded in clouds and rain the whole time we were on the boat (3 hours). But finally the clouds drifted out by the time we were on the panoramic train from Locarno, which would take us through the Swiss alps into the Italian alps. I highly recommend this train ride– I couldn't take any pictures that would do this journey justice, but it was truly awe-inspiring. We stepped off the train to spend a couple of hours in Santa Maria Maggiore, a small charming mountain town where we bought some great (stinky) cheese, tomatoes, and pane nero– the classic lunch of our entire trip.
But in retrospect, that incredible train ride pales in comparison to the next day. Monte Rosa. The 2nd-highest peak in the Alps. A dream come true. That gorgeous day deserves a post all its own.