Today is Albertino's birthday, and when I stumbled across a recipe for Saffron Buns (apparently they're a Swedish winter tradition, which makes me like them more), I couldn't resist. Although I have had very little experience with saffron, Alberto loves it. It's always at the top of his Italian import list.
So last night I called my mom for her expert advice in morning bun baking. My mom makes the best cinnamon rolls, and she knows just how to put them together before bed, and slow down the rise overnight, so all she has to do is pop them in the oven in the morning. After dinner I put all the ingredients together, let it rise for an hour as we watched Homeland, and popped the dough in the refrigerator. I woke up extra early this morning to knead and shape the buns, leave them out for a second rise, and got them in the oven just in time for Alberto to wake up for a warm saffron bun, espresso, and mini green chocolate smoothie (to keep things extra healthy) in bed.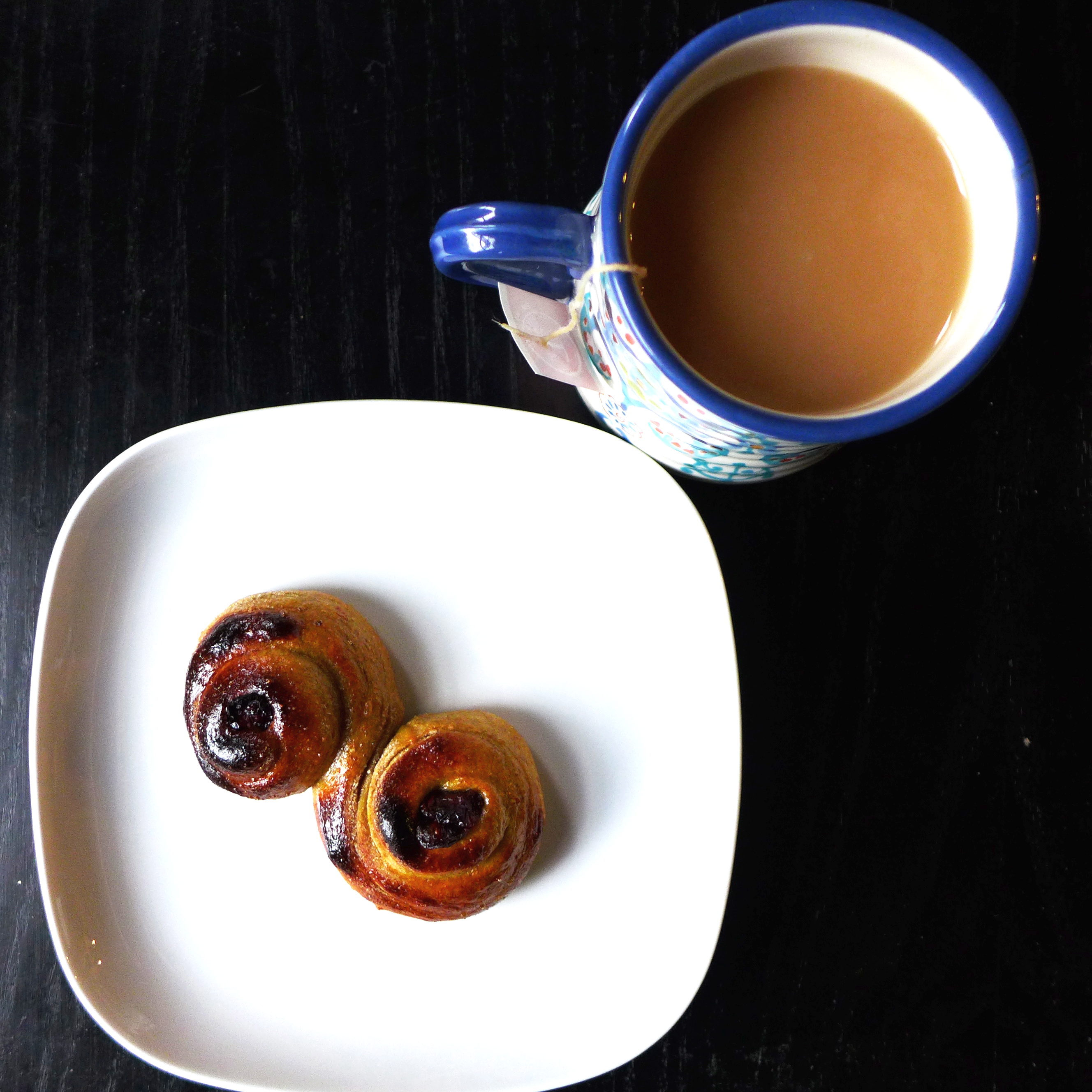 I really like these buns, and they're actually quite healthy with little (organic) butter, no refined sugar (just a few tablespoons of maple syrup), and spelt flour. They don't start your day with a sugar high (and consequent crash), or leave you feeling heavy. I paired mine with some milky Earl Grey, and on this rainy Autumn morning, it was quite a cozy treat.
Find the recipe (and a lovely, cozy accompanying video) here on a great vegetarian, often vegan/GF, healthy, tasty, and beautiful blog.
Buon compleanno, amore mio!
P.S. What is your favorite way to treat your loved ones on their birthday? Is it the same way you like to be treated?