Alberto and I are moving in together. I think I'm experiencing some pre-separation anxiety with my apartment, and, well, single life in the West Village.
I had resolved not to bring up the subject until after we'd returned from Italy, providing all had gone well. But one night at the end of our Sicily phase, we were having dinner by the harbor of Palermo, just the two of us. It had been a rough day for me. I'd had a ridiculous meltdown, honestly not quite understanding my flood of emotions, and Alberto had been wonderful. I was feeling close to him, and safe, and the suggestion wouldn't stop bubbling up to my lips, "I think we should move in together". And Alberto naturally stated the obvious in return, "Well, I think we already have", with a chuckle and a sideways smile.
I've been spending most (and many weeks, all), of my free time in Williamsburg, with Alberto, for almost a year. When a good friend, with a severe allergy to cats, needed a place to stay for a couple of months in the summer, Simone even jumped the gun and moved into Alberto's place. I love his neighborhood, I love his apartment, and most of all, I love being with my man and my cat. I deeply adore my nest in the West Village, but it just seems a bit silly at this point to keep an entire, expensive, West Village apartment up and operating when I'm barely there.
Since I already had some AirBnB guests booked in November, we've all had plenty of time to get used to the idea. I'd planned on really starting the packing effort after our Halloween party is over, so now, with moving boxes waiting and ready in my bedroom, I'm really coming face to face with this transition. And, I suppose unsurprisingly, I'm full of emotions about it.
Alberto seems pretty un-phased by this idea. After all, he's lived with a girlfriend before, and he's not the one moving. I, on the other hand, have actually gotten teary-eyed just thinking about saying goodbye to my apartment.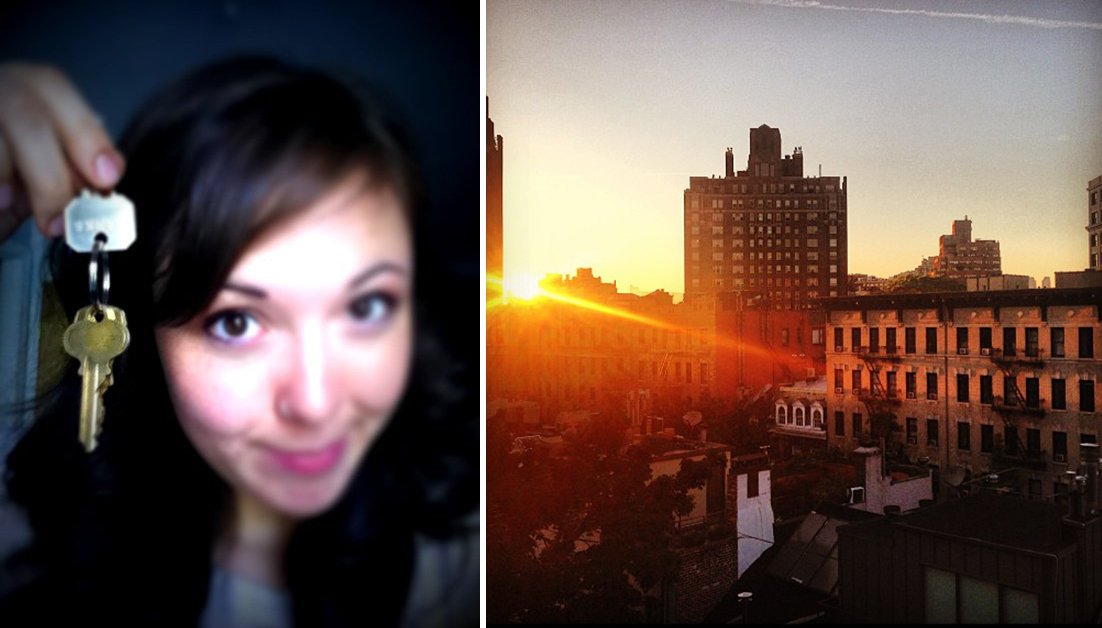 I've lived in my little nest for over three years now, longer than I've lived anywhere else in New York City. And it was truly all my own. I found it on my own, I paid for it on my own, I decorated it on my own, I made it into a very beloved home. I know that so many non-New Yorkers would see its smallness and be horrified, but it really is a gem here in Manhattan. It's been affordable, while being in the heart of one of the most desirable neighborhoods in one of the most desirable cities in the world. It's always full of light, with such a lovely view over the rooftops of the West Village. I've lived in a truly inspiring neighborhood of this inspiring city for over three years– a corner of the world that really felt like it suited me, and I suited it. And, I think most of all, I learned and grew a lot in this home. I grew up here. I did some really good work on myself that I am very proud of, and I'm feeling a lot of things about saying goodbye to the space that represents that growth for me. It was hard-won. This is when tears spring to my eyes.
This home is where I found my feet as a strong, independent woman. I don't claim to be the strongest (far from it), or most independent. But this is where I learned to be self-sufficient (with a most-cherished support group of friends and family), and where I learned to love myself. This is where I really started seeing myself become the woman I want to be.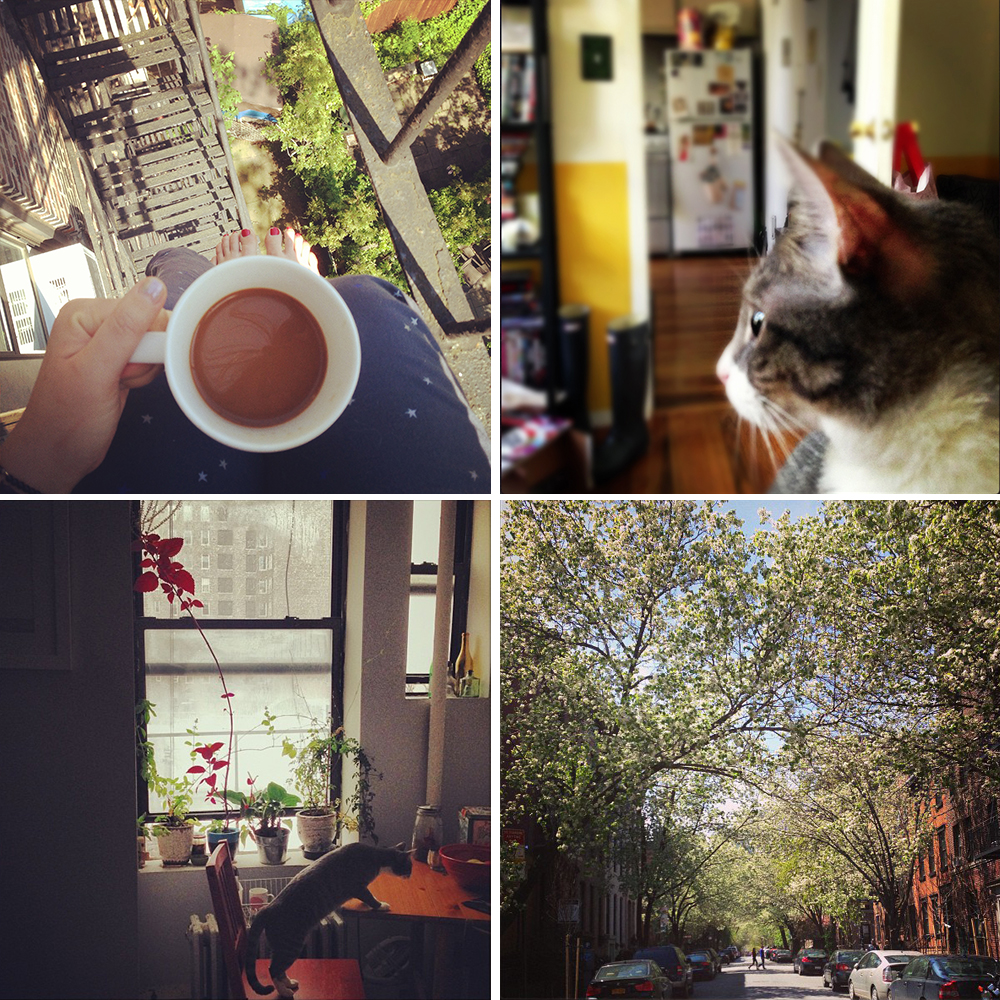 Don't get me wrong, I feel wonderful about my relationship with Alberto, and the fact that we are officially moving in together. I am head over heels for this man and cannot wait to create a home with him. I know that nesting and creating our home is going to be the antidote for the separation anxiety, and I know I'm going to fall in love with having a shared space. I also love Brooklyn, and feel all kinds of inspired spending time in such a creative borough.
I think that at this moment in my life, I really feel transitions. I don't know if that's a good thing, but it is what it is. Over the next couple of weeks, I'll sing a swan song for my little nest as I pack and purge (ah, the best part of moving!), and start furnishing our shared space for three more years (and hopefully more) of growing and learning how to be a strong, independent woman in a loving relationship.
P.S. Please share your thoughts and feelings about making such a big (and exciting) life transition! I would love to hear others' experiences in this, as I have so little experience myself.