My favorite day in Sicily.
One day while Alberto and I were exploring the mountaintop castle-town of Erice, and the salt-centric city of Trapani, his brother and cousin flew into town. Alessandro and Stefano are awesome travel-friends. They're independent, self-sufficient, laid-back, and do their research and are full of interesting ideas. They appreciate energetic exploration as much as relaxation, and are as happy to hang out with the group as they are to do their own thing.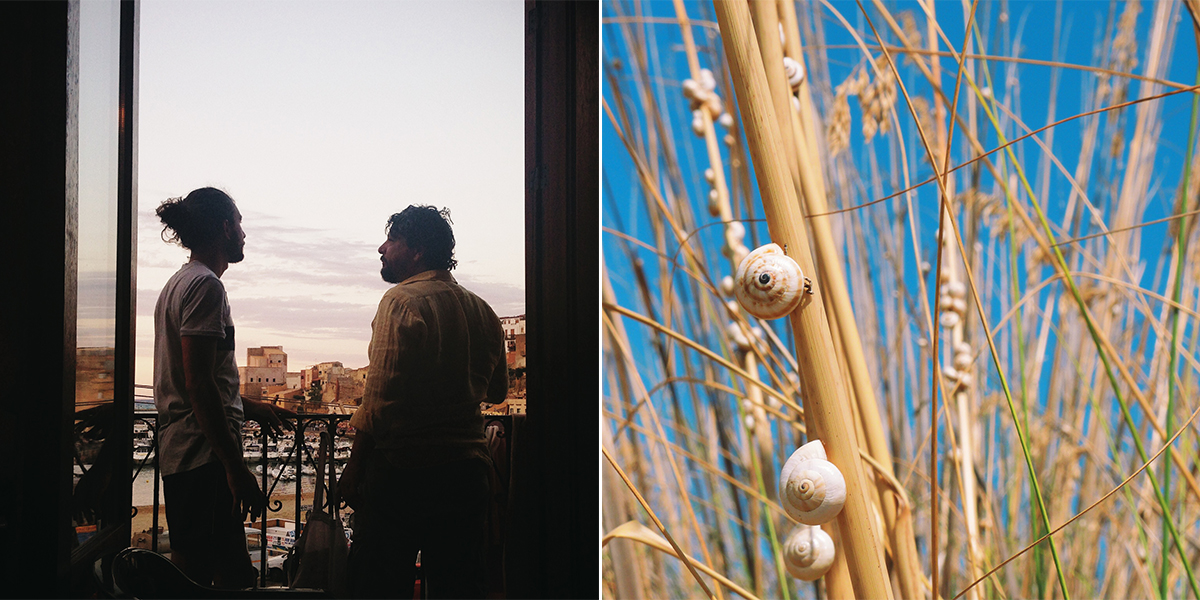 One morning we all woke up (eventually), and after we all made it over to our daily cappuccino and pistachio cornetto at Bar Vogue, we put our heads together. Stefano had heard of some interesting-sounding ruins, and maybe some thermal baths. Ruins? That's all I needed to hear. We jumped on our scooters with some snacks and drove in the general direction. We asked a few people along the way which way to go, and eventually found our way to Calatafimi. The heat in Sicily in August is so fierce, Calatafimi looked like a ghost town in the middle of the day. It's too hard to be outside, so everyone's tucked away in their homes (hopefully with at least a fan, as there's not much AC in Italy). We climbed to the top of the ruins and spied Segesta, our next stop.
Segesta was a town founded around 600 B.C. by Elymians (an indigenous population of Sicily) and Greeks. It also switched alliances with Carthage and Rome throughout the following few hundred years, and hosted a Muslim population during the Norman era. It was finally abandoned in the mid-thirteenth century. The town itself is nearly unrecognizable, but among the ruins stand a remarkably preserved theatre and temple.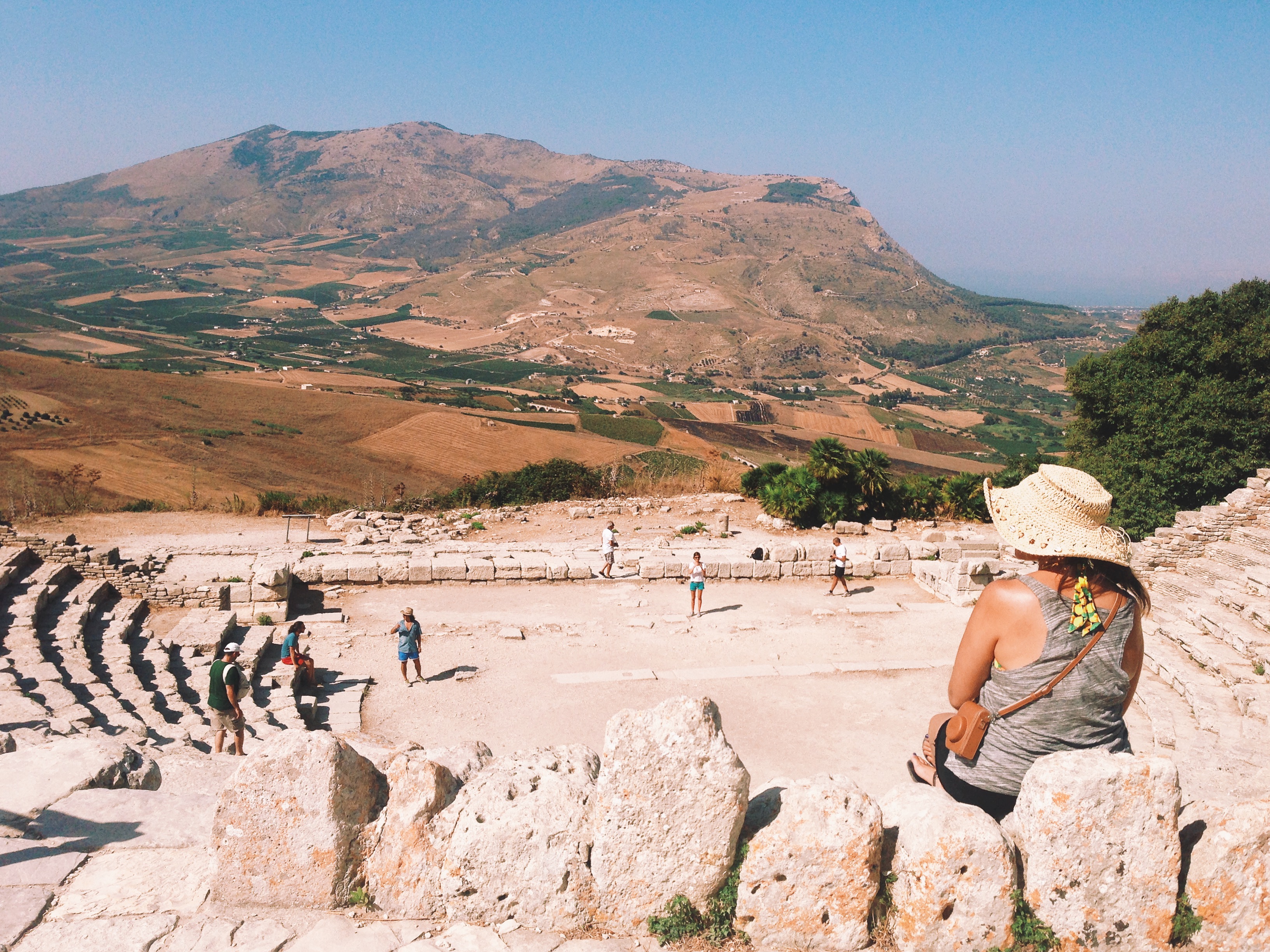 From the parking lot, the theatre is a longish walk, and the temple a short one. It was unfathomably hot, so we voted to push on for the theatre first. Alberto sweetly insisted I go into the bathroom and soak my hair to help stay cool. I felt ridiculous doing it, but was glad I did so. We set out up the hills to the town's highest point (traditionally, the highest point should have been reserved for the temple). The walk was hard, but on a cool day would be so lovely as you see hills of farmland, grasses, and all the way out to the sea. We were so grateful to finally reach the seats and shade of the theatre.
When Alberto and I decided to go to Sicily, I immediately suggested we make visits to Syracuse and Taurmina, two great ancient theatres of Sicily. I love theatres, and I completely geek out and become giddy when I'm around one (even the tiny one I saw in Trieste last year). And Alberto immediately responded with 'Of course we can't go all the way out there, that's across the island, like a 3-hour drive, it's a completely different trip!' And I responded with 'Yeah, it's only a 3-hour drive!' This is the difference between Italian and American travelers. Italians like to see a small geographical area, and get to know it quite well, in detail. Americans like to achieve a broad geographical area, checking as many things off their list as they can. I don't think I quite fit into the second category, but 3 hours felt like nothing to me when we flew across an ocean to get to the island of Sicily.
With that being said, going to Segesta was deeply satisfying. It was quite an experience to sit in such an unthinkably old theatre, where thousands of bodies had laughed, listened, learned, empathized, and entertained. To look out on such a gorgeous and dramatic backdrop, imagining the sun setting as players 'strut and fret' upon the stage. We sat there for a little while, before pushing back out into the sun for the temple.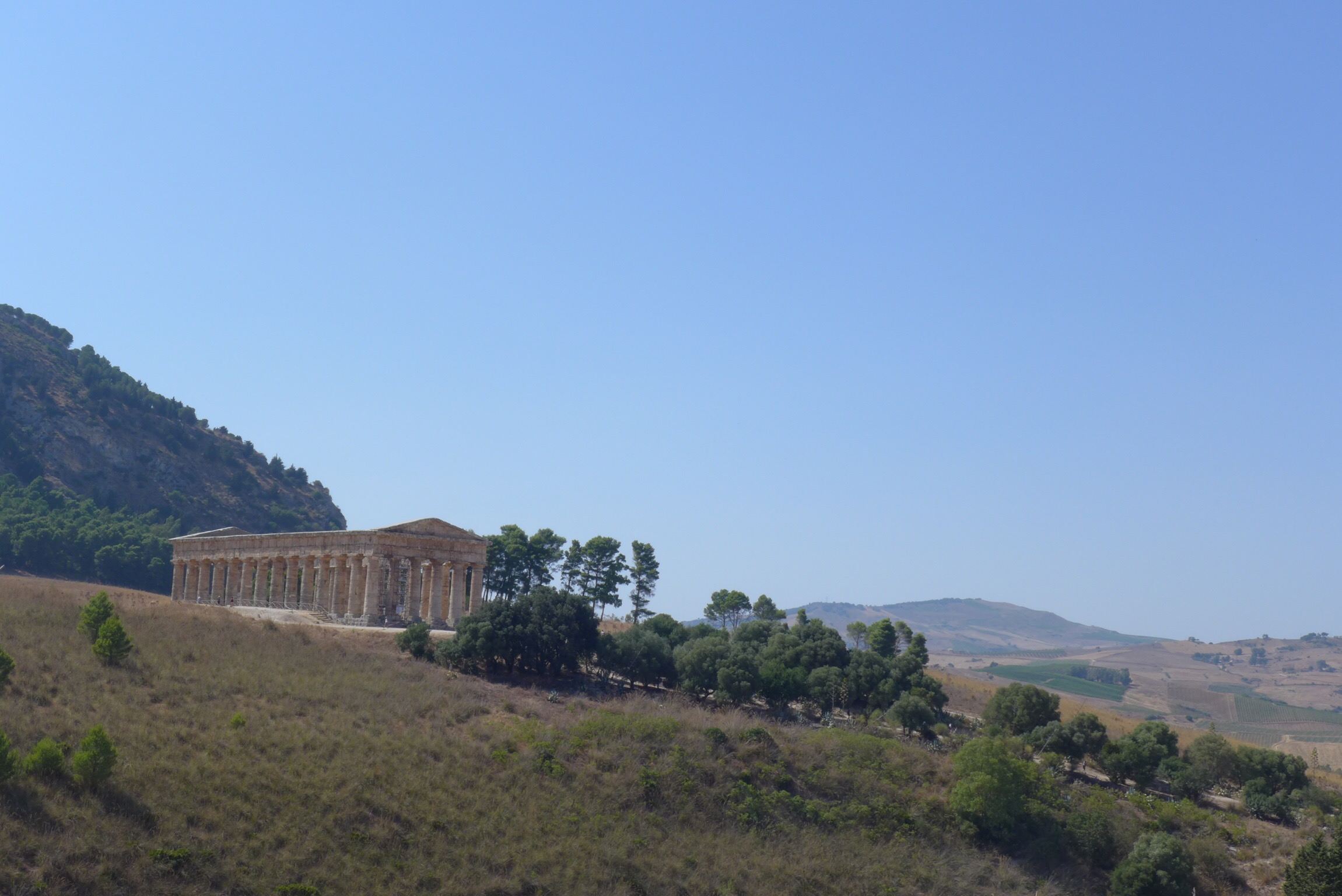 I paid for an over-priced, giant slice of watermelon, which felt like one of the most perfect things I've ever eaten.
We walked up a shaded path to the temple, to the thrumming of cicadas. It's quite a thing to see such a beautiful structure stand among the ruins of its town. Its very stones are disintegrating, and the structure still remains.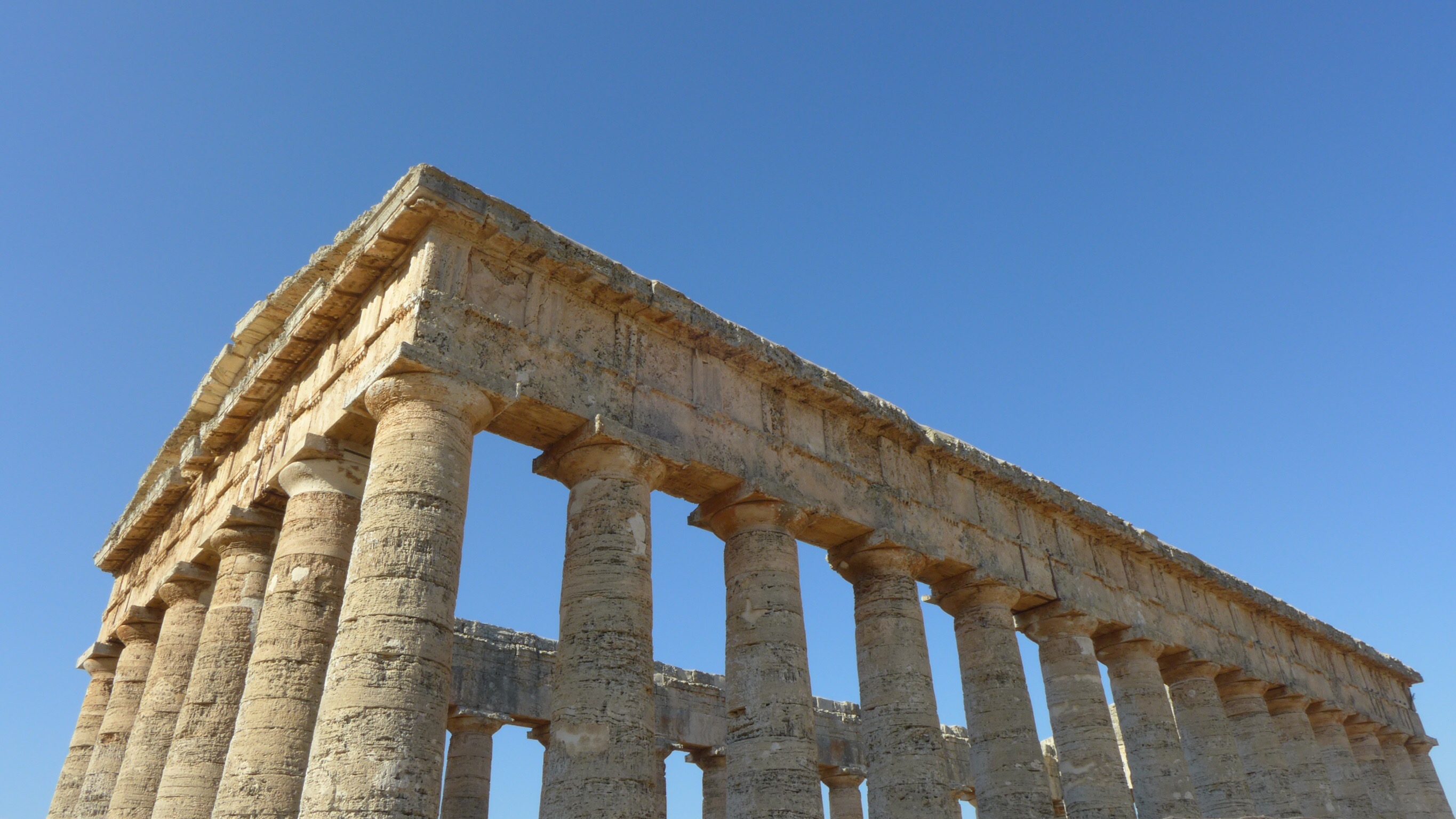 As we headed back to our scooters we took a vote: drive to the sea for a last dip before the sun sets, or try to find these thermal baths around the area. Thermal baths won (by my vote), and we started driving to the supposed GPS point. Alas, it landed us in the middle of a farm of fig trees. So we asked a local, then asked another local, went down a dirt side road and drove through a couple of farms, asked some farmers, then another farmer, and we finally found it. Right smack in the middle of someone's vineyard, in a stand of bamboo. The most local of the locals came here to have an evening bathe with their families, complete with shampoo and conditioner. It was a bit surreal to wade in, and I was grateful for my little Italian party. Soon enough the kids were splashing and pushing us, and we were all giving each other looks as a local mama berated and threatened her unruly child (SUCH an unruly child, and SUCH threats). We just hoped we wouldn't get spit on as the mama threatened, while her boy hid behind us.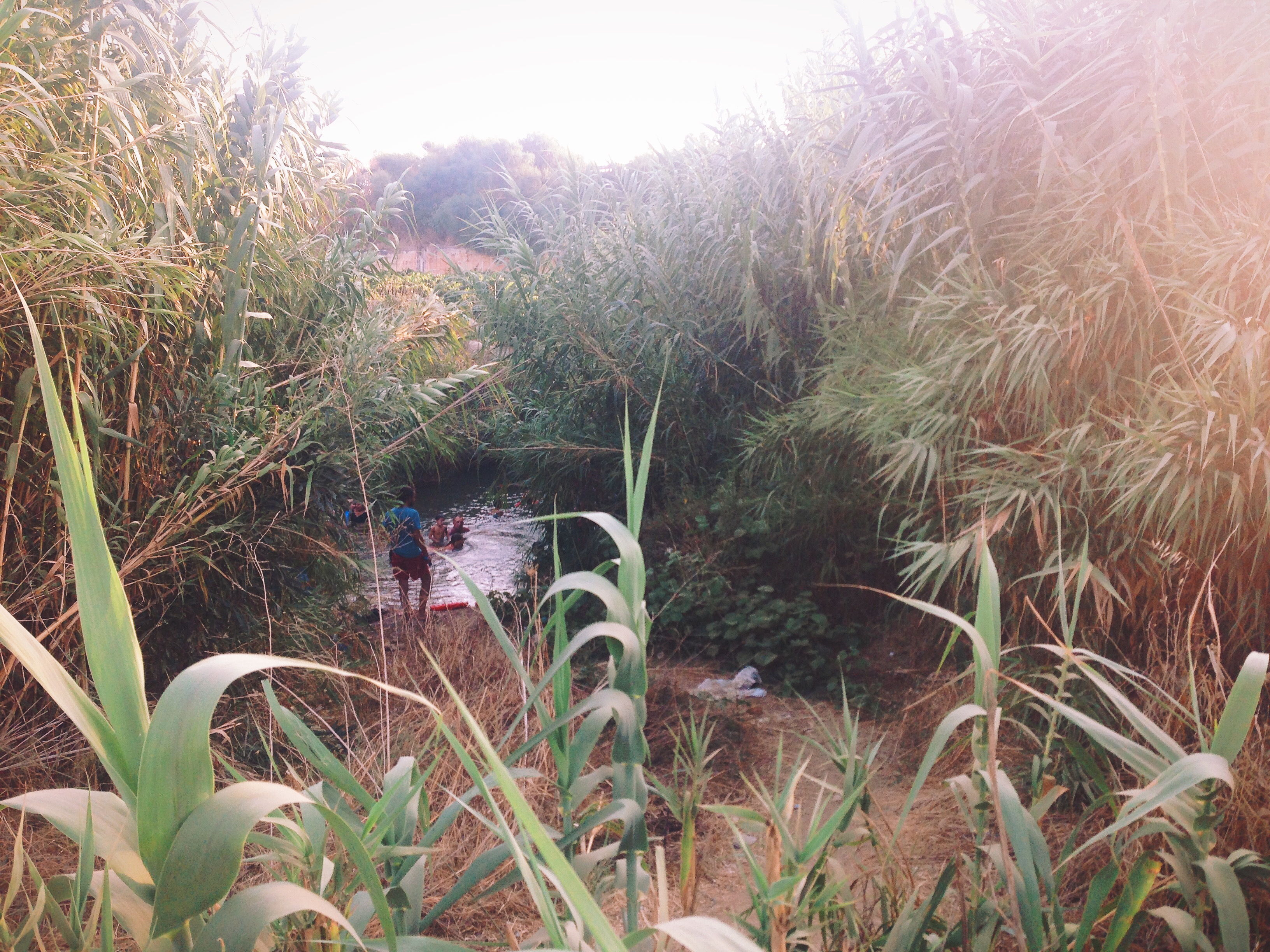 After that wild goose chase we went on another one, to find a restaurant a local friend had given us a tip about in the neighboring town of Alcamo. By the time we made it, I was so exhausted, hungry, and desperate (a state I found myself in on more than one evening in Sicily), the pizza, beer, and salad tasted like the best dinner I'd ever had.
P.S. Next time in my Italian escapes, I have a meltdown in the streets of Palermo. Oh boy.