for your weekend.
When I first discovered Green Kitchen Stories, I went down a rabbit-hole of gorgeous, delicious, wholesome recipes, delivered to my laptop via blog posts and lovely short films. This Scandinavian family creates and features practical recipes (I do not often have to venture far and wide to gather ingredients), that are as tasty as they are good for you. Often vegan and gluten free, always vegetarian. They also make great use of ingredients many Americans have forgotten in white-flour-fever.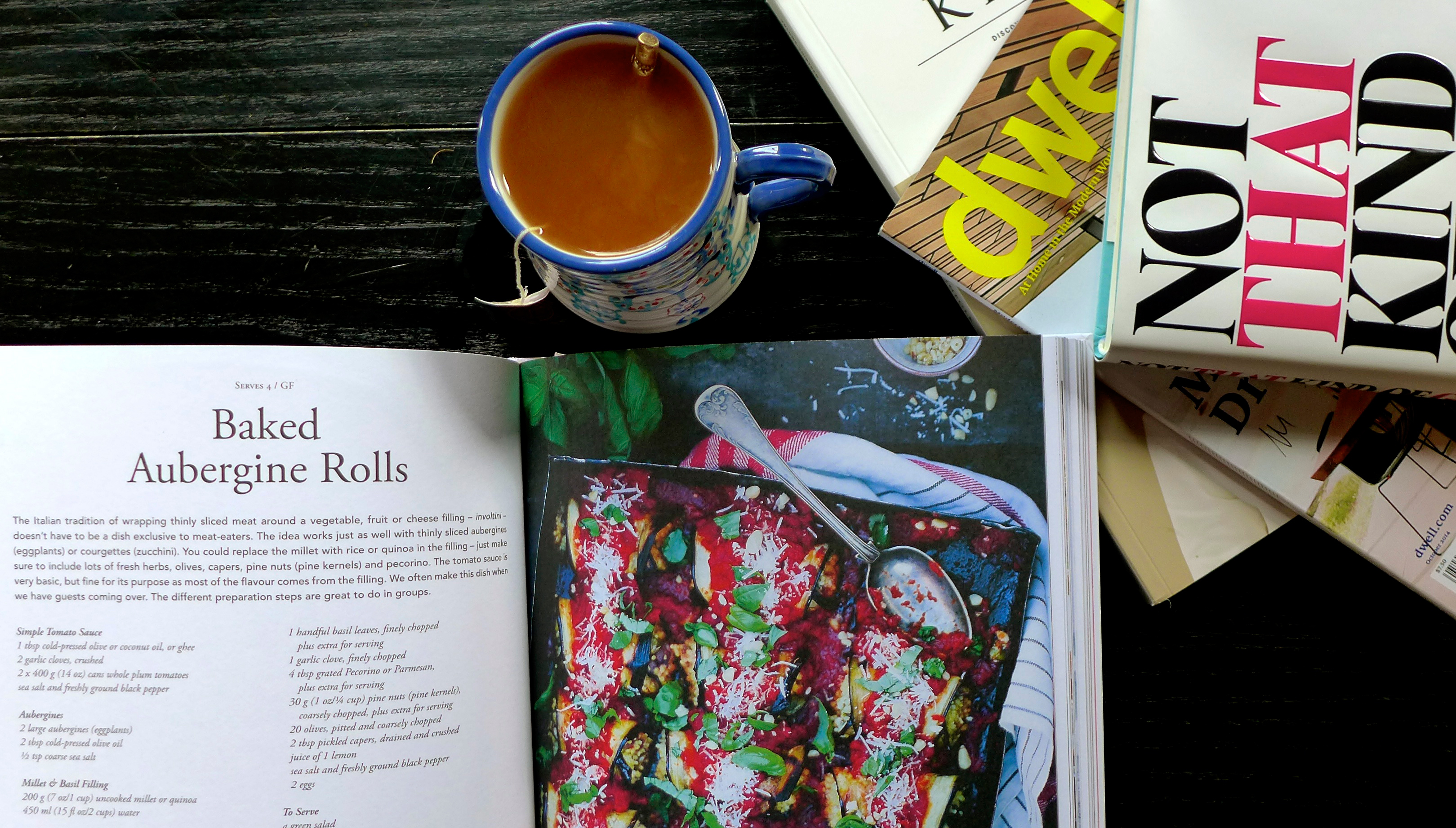 I've been so excited to see their new cookbook, Green Kitchen Travels, and when it came in the mail I curled up in the hammock for a thorough cover-to-cover read. It's been a while since I read a cookbook that inspired me to bookmark so many recipes. I love that David and Luise's travels have inspired them to create a book with such variety of flavor and influence, and that these are tasty recipes that I can feel good about making and eating, rather than guilty.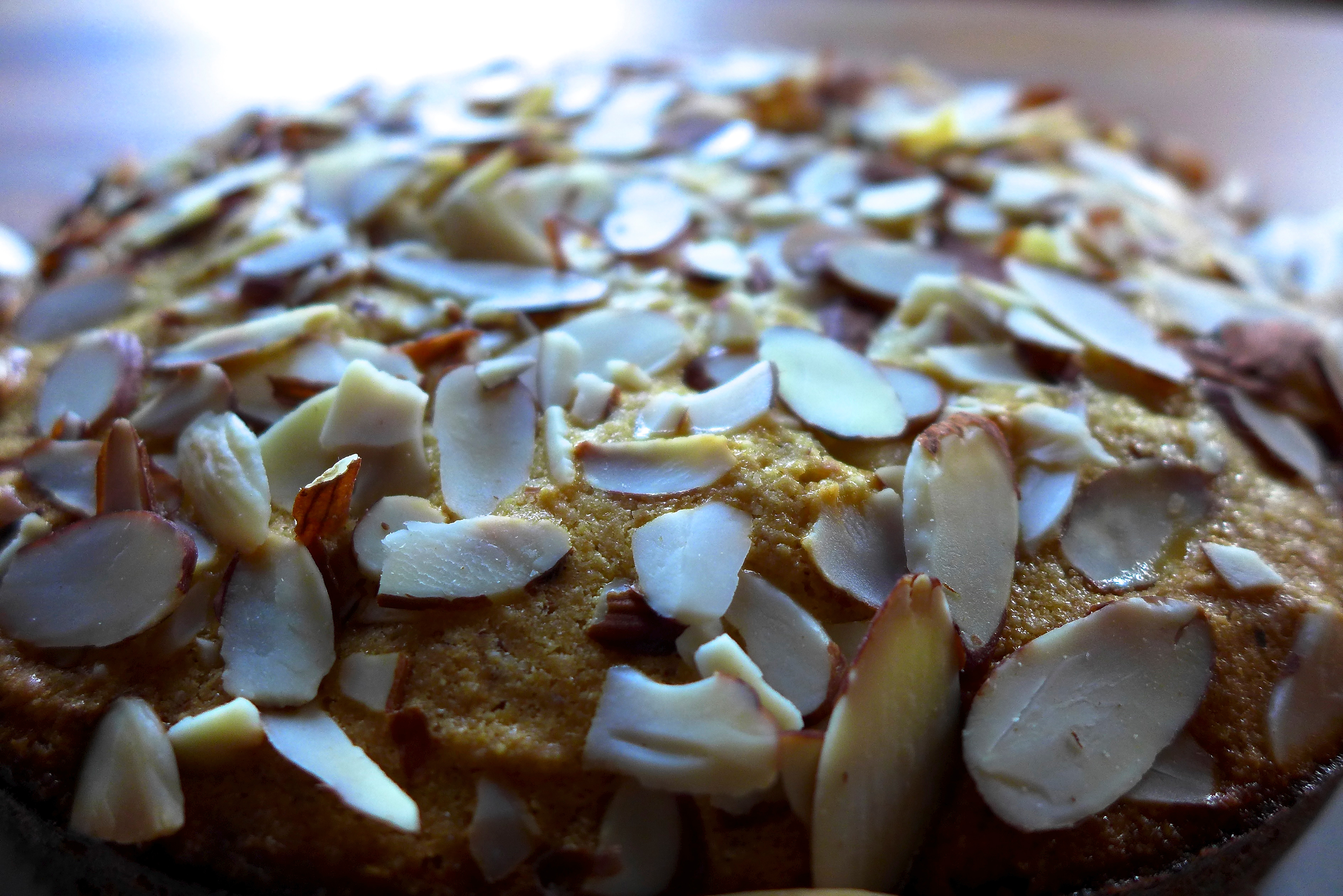 Alberto and I are heading to the Poconos this weekend, so I thought I'd bring a sweet, homebaked treat along. And, as I'm sure you've noticed, ever since I started dating an Italian I've been enthusiastic about baking treats that might appeal to him. This Torta di Ricotta e Polenta caught my eye immediately as polenta is a specialty of Alberto's hometown, Milan. Milan is actually surrounded by corn fields to supply the city of 'polenta-eaters', (a Southern Italian might use that term derisively).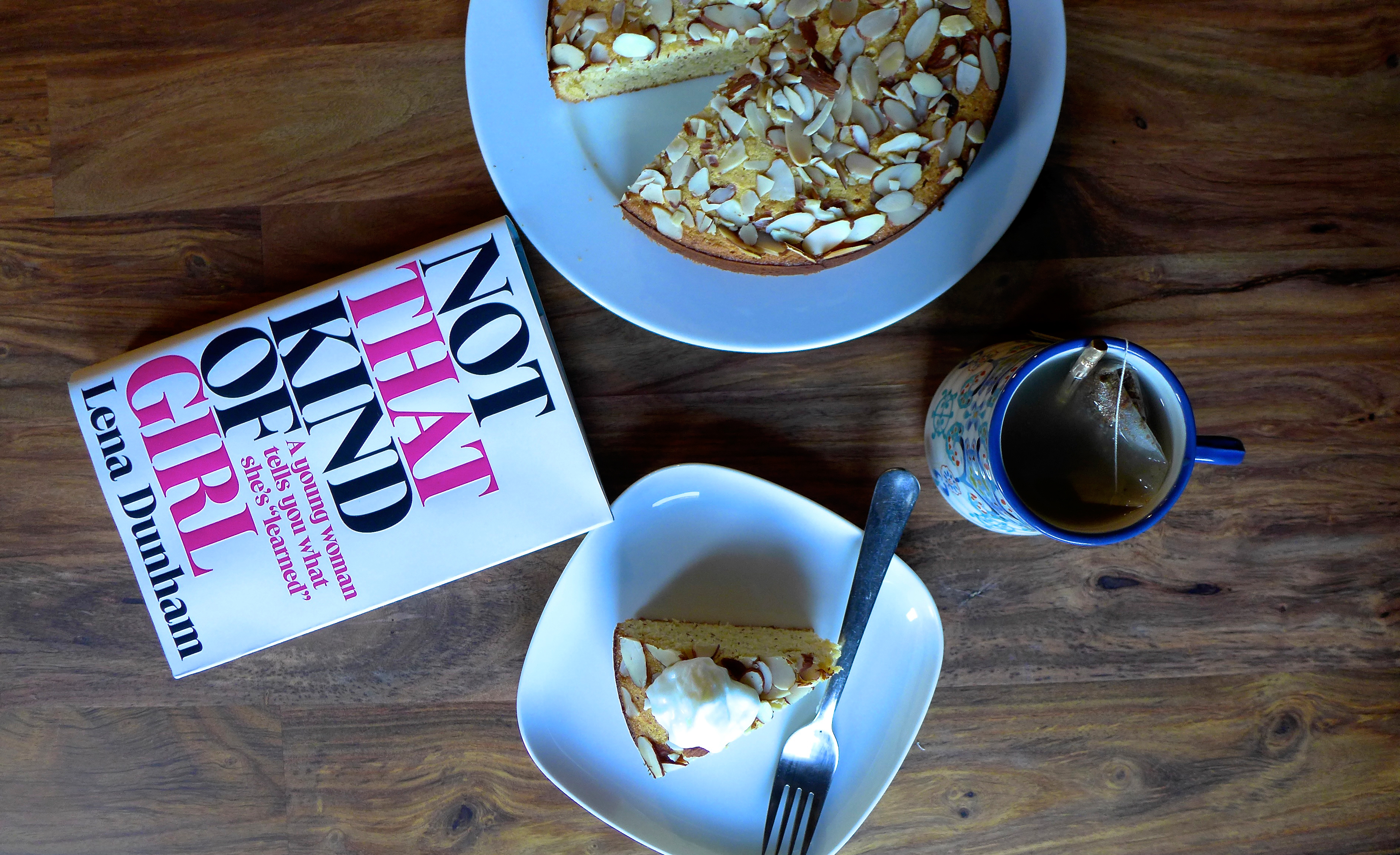 Torta di Ricotta e Polenta
(Gluten-free and refined sugar-free!)
100 g (scant 1/2 C) organic butter
150 ml (scant 1/2 C) clear honey (preferably unheated)
finely grated zest of 3 organic lemons
1/2 tsp vanilla extract
4 eggs, separated
140 g (1 1/4 C) almond flour
125 g (1 C) fine, organic GMO-free polenta
250 g (generous 1 C) ricotta
45 g (1/2 C) flaked (slivered) almonds
Preheat the oven to 325 degrees F. Line the base of an 8 inch springform tin with baking parchment and set aside.
Place the butter, half of the honey, the lemon zest and vanilla in a bowl and use an electric mixer to beat everything until creamy. Add the egg yolks and continue to beat for a further minute. Add the almond flour, polenta and ricotta and folk everything together.
Whisk the egg whites in a separate bowl until softly peaking. Add the remaining honey and continue whisking until peaking again and well blended. Slowly fold the egg whites into the cake mixture.
Turn the mixture into the prepared cake tin and sprinkle the flaked almonds evenly over the top. Bake for 40-50 minutes or until a toothpick inserted in the centre comes out clean. The centre of the cake might look slightly wobbly at first, but it will firm up when the cake cools down. Leave to cool completely before removing it from the tin.
I hope one day I can travel so wonderfully with my wee ones too.