I first saw the space for Stonefruit Espresso + Kitchen back in October. I negotiated for 3 full months+. I figured out how to write a killer business plan, decided what I wanted, with the help of my broker, and pushed back and forth with the landlord for quite some time. I read contract after contract with the help of my lawyer, and reviewed my finances with trepidation and creativity. In the meantime, I was working at a cafe I admire, recipe testing, and gathering inspiration from blogs, pinterest, cafes, etc. Most weeks I honestly didn't believe my negotiations were going to lead anywhere and I felt sad and despondent (my landlord was always very slow in responding). I didn't talk about my progress or plans very much with anyone unless they asked, at which time I tried to sound upbeat and optimistic. When I got back to New York City from my little holiday break, I even started thinking about alternatives.
But then, halfway through January, I could feel things starting to heat back up. Those last two weeks and first week of February were a veritable emotional roller coaster as my hopes went soaring and plummeting, and my mind caught up with the anxiety that starting my own business would generate.
On Monday, February 9th, I got dressed up and finally went to meet my landlord. Neither my lawyer, nor my broker, nor my architect/partner/boyfriend ended up being able to make it, so I ventured out to Flushing by myself. A lot of this process of hunting for locations and negotiation has been bewilderingly new to me, but I have some wonderful resources and have felt very supported. Walking into my landlord's office solo was intimidating– sometimes I forget that I have been quite a successful businesswoman in the beauty industry. And since my last deal went bust at the last second, I was feeling a little jittery. So I took a deep breath and marched in to get what I wanted, with a big, confident smile on my face.
And that was it. I wrote the biggest check of my life, compared my vision for the cafe with that of my landlord (they seem to align surprisingly nicely), signed some papers, and walked out a small business owner. I walked down the icy, unfamiliar Flushing streets to the subway, not quite believing I had just committed to my biggest, most important project to date.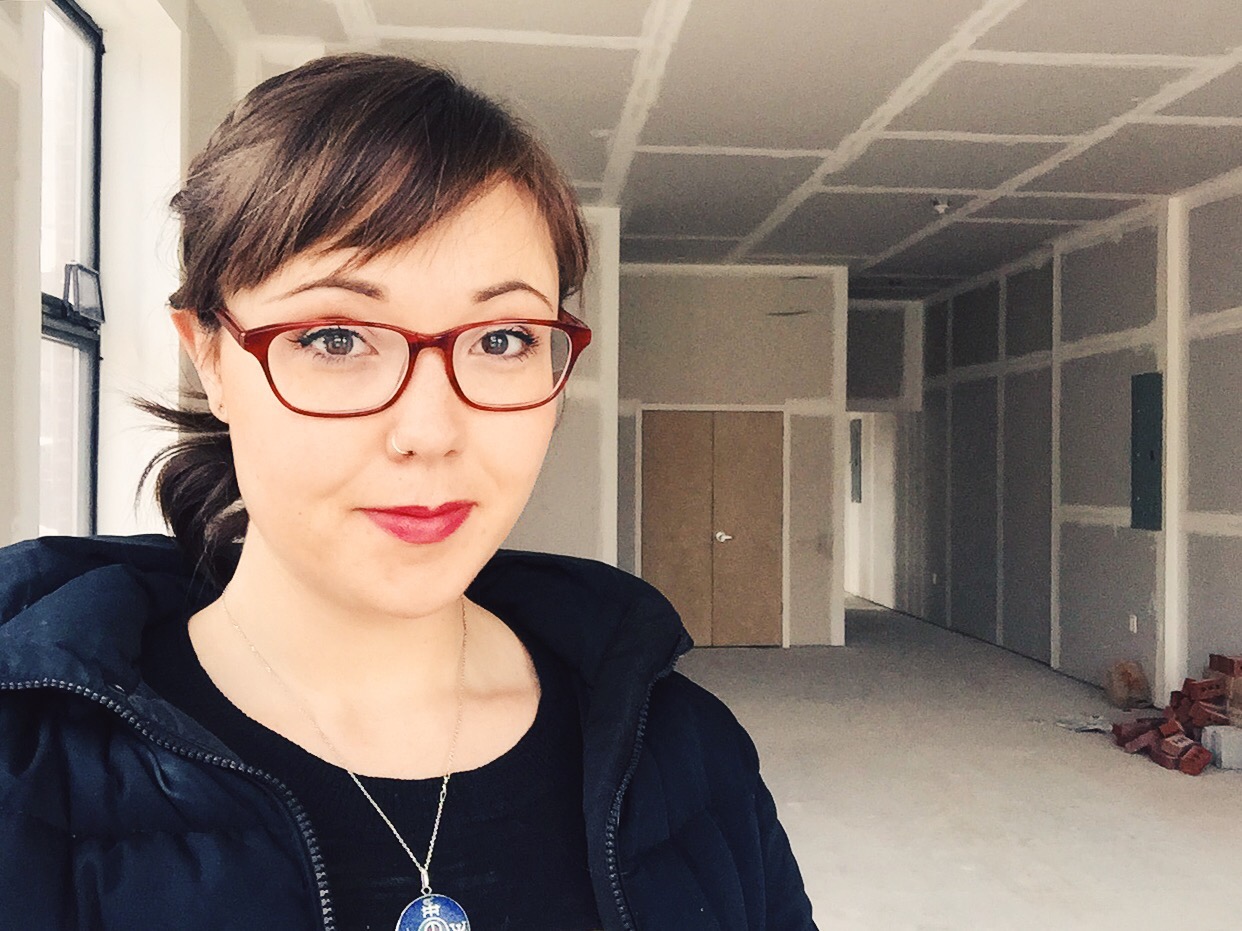 The next morning I posted my announcement on Instagram and Facebook, and received a flood of support and congratulations from friends and family. Seriously, I was so moved. I wish I could feel like I'd really achieved something by just signing my lease, but I'm a bit overwhelmed by the process of designing, constructing, and opening the place. Nevertheless, that flood of messages was so very much appreciated and warmed my heart. The cafe I've been working in has also been so wonderfully supportive and excited for me.
On Tuesday and Wednesday, my anxiety and worry climaxed again as I went about the process of getting my business insured– a completely foreign task that was neither straightforward nor exactly easy. The learning curve is steep here, folks. Though retrospectively, after the pressure has passed, I know that that's something that I love about this process– when I stop learning, I get bored, and desperately unhappy.
I am so excited for the opportunity to open Stonefruit Espresso + Kitchen. I am proud of what I am pursuing, confident that Stonefruit will be a success, and thrilled that I can bring some delicious and healthy options to my Brooklyn community. On one hand, last week I experienced such a marvelous surge of excitement, hope, and love. On the other, I also know that the levels of anxiety I experienced last week are close to unprecedented in my life. (Manifested by my bursting into tears at my birthday dinner Friday night in balmy Miami Beach, oy vey– I was quite sick and tired at the time, I will hastily add). I am learning to cope, learning to build my dream into a reality, and learning to take this process one project at a time.
I do want to keep a record of this whole process here on the blog, if you care to follow along. I wonder how honest I can be without losing your confidence in me? Rest assured, I know some amazing people who are helping me out, and I've said many times, I am only as strong as my team.