We keep marching on. I made a rather large investment in kitchen equipment last week. It felt scary, but it's also a huge relief to check such a large 'to-do' off my list. For many, many hours I clicked, googled, compared, compared again, entered numbers and websites and possibilities into a spreadsheet with some intimidating numbers, and ultimately pounded the pavement, sifting through questionable used merchandise up and down the Bowery. It's mind boggling how much equipment funnels in and out of that street. What can you risk buying used and what needs to be new? Suffice it to say, I am happy that chapter is thoroughly experienced, and I can move on to other research, comparisons, and spreadsheets.
We've also finalized an opening menu, and I did a few interviews this week to hopefully charge my Kickstarter campaign (which has 5 DAYS MORE)!
After faithfully following Good Food Jobs' growth over the last two years, daydreamingly browsing their open jobs listing frequently, and even meeting the inspiring duo behind the website at the Just Food Conference two years ago, I became a Gastrognome this week! AND I totally geeked out when Edible Brooklyn published their post on Stonefruit's campaign— I have a major crush on them. DNAinfo also published an announcement this week.
In an effort to spread my Kickstarter enthusiasm in my new neighborhood, I teamed up with my generous new neighbors, Sacred, a yoga and movement studio. I showed up with samples galore of my chocolate buckwheat granola and chai snickerdoodles, and they gave me a very warm welcome. I have to say, it was so encouraging to hear so many people say how excited they were for Stonefruit to open, and how confident they were in our success. And I could not be more pleased such a great studio is right next door. I am daydreaming about baking and espresso-pulling all day and then hopping right next door for a good yoga class– I ask you, what could be better than that?
This week I have also purchased all of my dishes, and even some decorative items. For someone who's been on an absolute spending freeze for the last four months, this has felt pretty weird. But I can't deny that I am really enjoying it– especially all of the research. Oh the hours I have spent combing Pinterest, various blogs, and retail sites! Oh the nail-biting clicking back and forth to compare and contrast measurements, prices, and reviews! Oh the spreadsheets! What? Yes, spreadsheets to find the perfect balance of cost, aesthetic, and ethics (talking about recycled and recyclable materials here).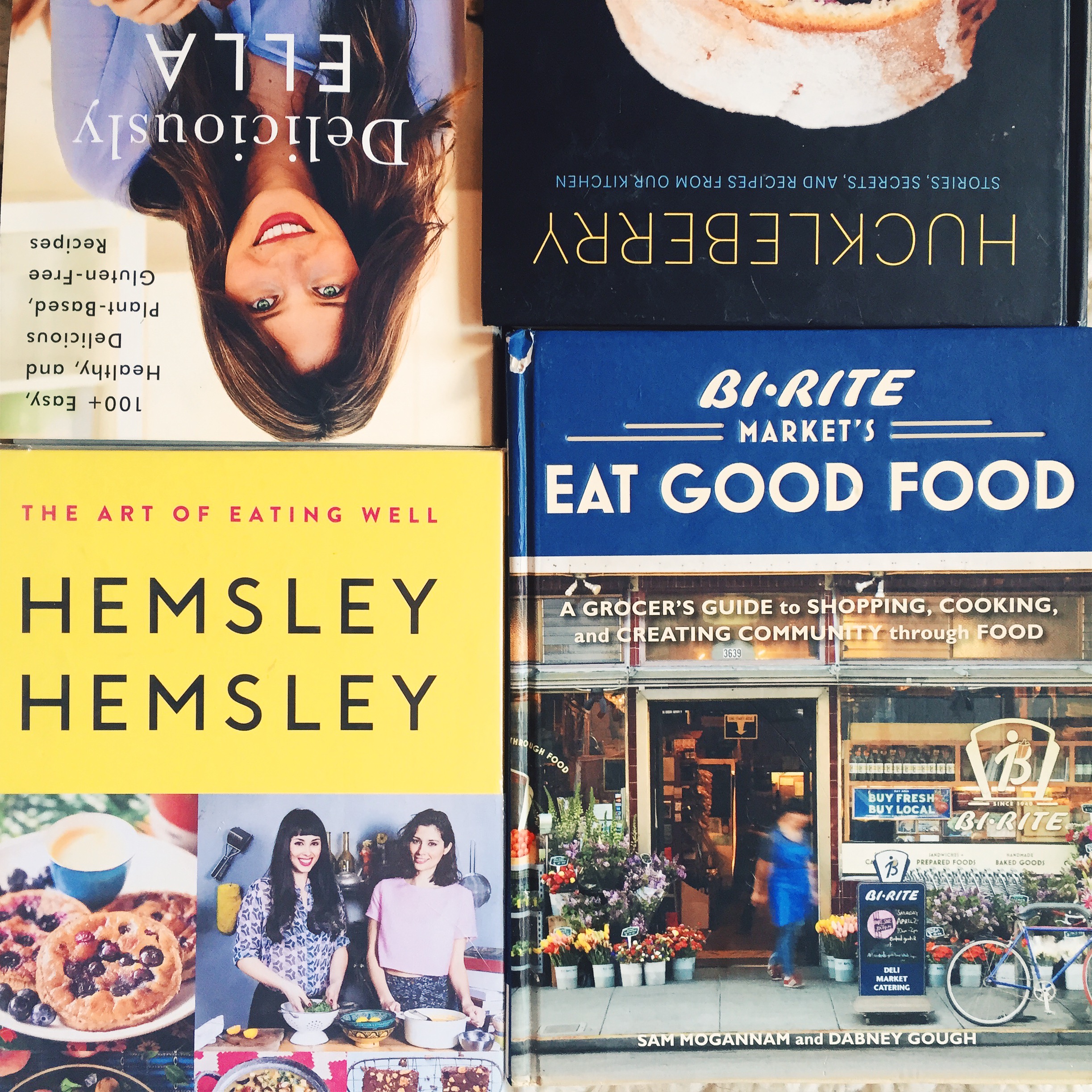 I also think I'm gaining a good ten pounds from all of the recipe testing going on over here. Yes, it's all healthy baking, but the sheer amount of yummy stuff sitting around my kitchen staring at me… I'm recommitting to some regular workout routines to find some balance. Oh, and try reading cookbooks cover to cover without getting up for a snack.
One positive development is that I am learning to handle challenges and crises better. This project is so close to my heart, I become very emotional and very anxious when a new challenge arises (which happens almost daily). But at this point, I've become much better at taking some deep breaths, accepting whatever new reality has popped up, recognizing the pros and cons, and brainstorming solutions. Making Stonefruit into a reality has definitely introduced a heightened daily stress level. But when I recognize what I am grateful for (which I happily do daily), it helps me live with this new stress level in a much more productive and happier way.
I've also been thinking a lot about our work culture, in America, maybe just in New York City. I feel like we don't think we are working hard unless we are stressed/worried/miserable. My instinct is to let everyone see how worried and stressed I am, so they can recognize how hard I am working, rather than the joy I've been feeling working on something I feel so good about. And I even do it with myself– if I go through a day without tying myself into knots, I don't feel like I worked hard enough and I start beating myself up for it. I know I've had bosses in the past who have worked this way and expected me to work this way too. How do we stop this cycle of worry and stress (which when consistent, are very bad for your health)? How will I create a work atmosphere that is industrious, but positive and joyful? How can I make sure I am setting the example for my team? A friend told me lately that she felt it was so important for her boss to keep up a positive outlook– she felt like when the boss exhibited how desperately worried or negative she was feeling, the entire team fell into the black mood. It didn't create more productivity, just more negativity. I have some mixed feelings on that as I don't like the idea of faking positivity, even for the sake of your team. Faking is faking. And bosses are human beings too with challenges, fears, and imperfections. So how do you turn yourself around so quickly for the sake of your team? How do you refrain from indulging those worries (which may very well be genuine and smart worries to have)?
On a similar note, I really enjoyed this post about female entrepreneurs.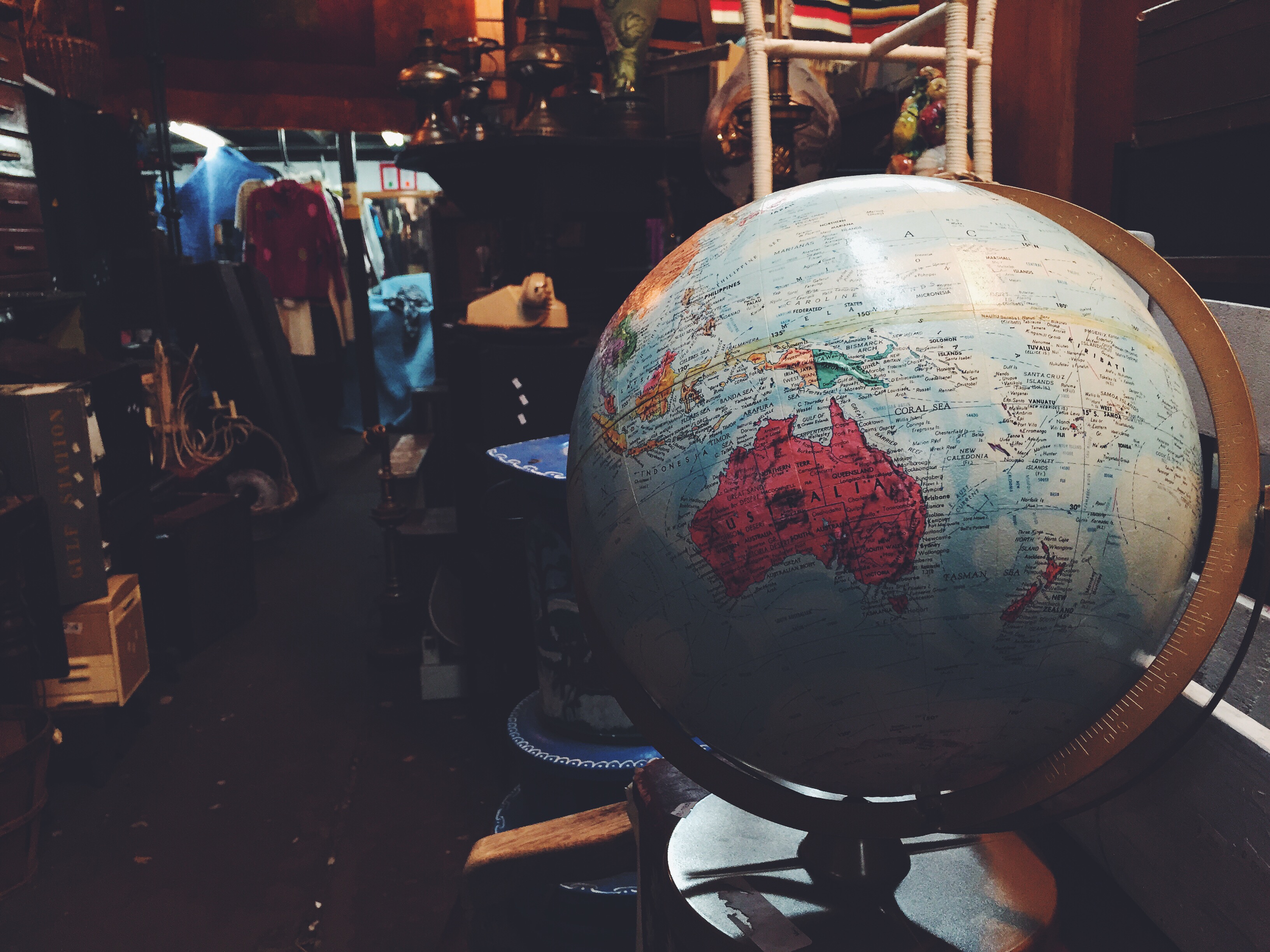 (Junk shop score!)